Global Customer Solutions
In Global Customer Solutions, differentiated customer service is our passion and something we strive for with each interaction. With five JD Power certifications in the last three years and top quartile customer satisfaction across all measures, it's clear that our journey to expand into new channels, adopt game-changing technologies and build an ownership culture is paying off.
Our culture – and our people – are the engine behind our success.
A Collaborative Approach to Customer Care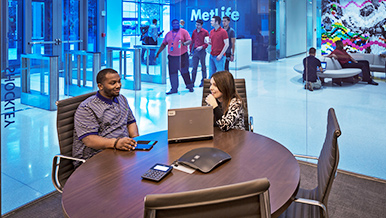 We're forging the future of customer care through our customer experience design center in Cary, North Carolina. We'll follow design thinking principles to build solutions that provide a differentiated customer experience and cultivate a collaborative environment to explore advanced technologies. We'll pursue disruptive innovation by encouraging curiosity and risk-taking, while adopting a test-and-learn mentality to increase effectiveness.
World-Class Service Meets Industry-Leading Technology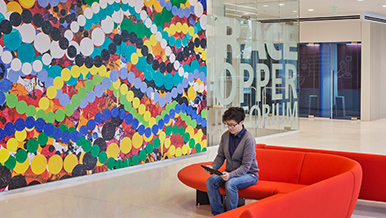 Striving to continuously be our customers' first choice means investing in technologies and tools that enable us to be more customer-centric in our approach to service. Some examples include:
Insight, the integrated service desktop which was deployed to our frontline associates, continues to modernize our digital channels.
Cogito, which is helping us enrich the associate-assisted experience by enabling agents to respond to the emotional cues of our customers.
An omnichannel servicing experience, which will enhance our existing channels, enable us to develop new ones and create a more integrated experience across channels. The goal of this program is to make every step of the process simple and easy for our customers by giving them the power to work with us anytime, anywhere, and through their preferred channel. It's really exciting and a game changer for our business.
Christina Rinehard, Lead Customer Service Associate, Global Customer Solutions
I get to help people every day who are at a difficult time in their lives. MetLife has given me the tools to really make a difference in these people's lives, which makes my job fulfilling each and every shift.
Christina began her career with MetLife 11 years ago in the Oriskany disability call center and has risen to her current role as a Lead Customer Service Associate on the outbound processing team. Christina brings subject-matter expertise, a can-do attitude and, most importantly, a passion for helping her customers every day.