Global Operations
It's an exciting time to join Global Operations. As a key driver of MetLife's global transformation, Global Operations has had a laser focus on improving the way we work across the entire customer journey with MetLife. We've applied leading methodologies and tools to deliver superior operations across our organization.
What does this mean for our underwriting, policy administration, claims and enabling services teams? In a word, simplification. Simpler processes for our customers and for our employees.
We're not stopping here. We recognize that our employees are shaping the workforce of the future, and it's our commitment to ensure our most important assets – our people – have opportunities to learn and grow to their potential.
United in purpose, diverse in perspective, we're dedicated to making a difference in the lives of our customers.
Our Culture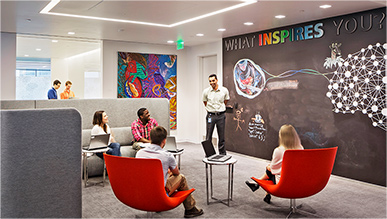 We are committed to driving a culture of collaboration and believe in the importance of employee engagement and talent development across Global Operations.
We empower our teams to speak up by fostering timely, two-way dialogue and by delivering ongoing coaching and development.
We encourage curiosity, and we are champions of change.
We take accountability and ownership for our work, take the time to celebrate our achievements, and, above all, whether it be on behalf of our customers, business partners or each other – we listen, we engage, we act.
Empowering Employees With New Tools & Programs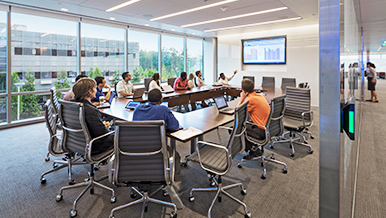 We're always seeking opportunities to innovate and challenge the current state, and that includes investments that enhance the employee experience:
Cross-functional teams, and state-of-the-art sales and service systems like Salesforce®, help our employer and benefits broker service employees work more effectively with a common sense of accountability.
Comprehensive learning programs like our claims academy incorporate industry-leading digital tools and experts to help employees get ahead in their careers.
Lean management training that empowers employees at all levels across the organization to continuously improve their work environment.
Automation for simple claims that enables claims specialists to focus on more complex cases that require their expertise.
Emotional intelligence programs like Cogito® that help employees have more effective calls with customers.
Gina Salmon, Lead Long Term Disability Claims Specialist, Global Operations
Curiosity, empathy and respect are the tenets upon which a successful claims examiner is built. There are other characteristics that are equally as important, but these three things are what your customer or claimant will remember about you. It's how great relationships are made, and it's those relationships that keep our customers happy.
Gina began her career with MetLife in 2016 as a Senior Claims Specialist and is currently enjoying her role as a Lead Specialist in her office. As a Lead Specialist, she engages in project work, which adds a depth to her role and allows her to develop her skill set, as well as those of her teammates. Currently, she leads a project regarding fraud, waste and abuse that includes weekly group discussions on claim strategy, claim direction and best practices regarding utilization of resources.