Global Customer Solutions Sales
In Global Customer Solutions, we have a Property & Casualty direct sales team that's committed to providing a world-class customer experience one call, one interaction at a time. We leverage data to optimize our leads, apply proven sales practices to heighten every conversation and implement innovative technologies that enhance our ability to close sales and win in market every day. Get behind a brand that's recognized globally and a company that's been trusted by customers for more than 150 years.
Achieve Your Potential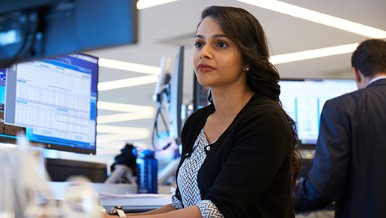 We're building a state-of the art sales center in Cary, North Carolina, where members of the team are empowered to win through collaboration, coaching and technology. Put your skills to work while investing in your success — and your future. You'll be inspired by a team that consistently breaks records year over year. And, with training, tools and resources designed to support you every step of the way, you have the power to achieve your fullest potential right here in Global Customer Solutions Sales.
Your Success Is Our Success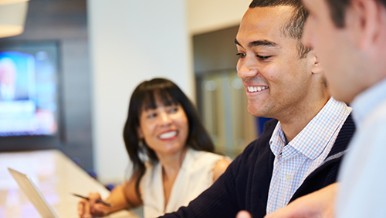 In Global Customer Solutions Sales, we're committed to building on our strong momentum to help you take your career to the next level. Our success hinges on a local site-based leadership structure. The team is like family, and you'll feel that from the time you walk through the door.
We are committed to driving excellence through the implementation of industry-leading strategies that help you sell. We are building a World Class Sales Organization where you can grow your career with a Fortune 50 Company.
There's a reason why we have received five J.D. Power Awards — it's our people. Our business is about building relationships, and that starts with you. Come join our award-winning team and help us earn the right to be our customers' first choice every day.
Mya Okanovic, Licensed Sales Agent, Global Customer Solutions, U.S. Direct Sales
I'm proud to be part of a sales organization that plays a leading role in creating loyal customer relationships. My position at MetLife allows me to achieve my career goals and grow professionally while enjoying my personal life — it's truly the best of both worlds.
Mya has been part of MetLife's Global Customer Solutions U.S. Direct Sales organization for one year, but she's no stranger to customer service. With a career spanning more than ten years, she has a knack for identifying creative solutions, building relationships, and helping customers at the moments that matter most.
Mya knows that while every customer interaction is different, the secret to success in sales always lies in finding a human connection. She has a unique ability to connect with everyone. When customers talk—she listens. She's honest, innovative and empathetic, which makes her invaluable to our team, our company and our customers.