5 Reasons You Can Expect a Long, Thriving Career at MetLife
Manager of Application Maintenance & Support Jeff Zelno Talks Upward Mobility and How You Can Find Growth and Success at MetLife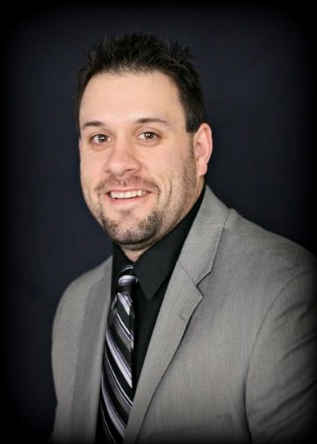 A career at MetLife Global Tech & Operations (GTO) is more than just a job — it's an opportunity to find growth, both at work and outside of the office. Our employees are our most valuable asset and they directly impact the quality of service that we are able to provide our customers around the globe. Whether you're in the first few years of your career or you have several years of experience, we work hard to ensure that all our employees are provided with the tools and resources they need to grow in their careers.
Meet Jeff Zelno, a Manager on our Application Maintenance & Support (AMS) team at MetLife GTO in Cary, NC. Jeff came to MetLife from a vendor partner and has been with us since 2015. Hear from Jeff on five ways you can find longevity in your career at MetLife.
1. Your mentors are invested in your career path
At MetLife, we're committed to ensuring our employees have room to grow in their careers and make sure they are on the right path based on their unique career goals. Jeff has received guidance from several mentors throughout his career at MetLife. "I took my job at MetLife knowing there would be opportunities for growth. Senior management asks you where you want your career to go. My managers have been transparent enough to tell me my strengths and where they think I can use them," says Jeff. "A lot of people don't stay in the same role for long. At MetLife, you have the potential to work here for 35-40 years and hold ten different roles."
2. The culture can't be beat
We may be biased, but we have a one-of-a-kind culture at MetLife, which stems from our diverse team. Our Cary campus provides our employees with many opportunities to interact with people from different backgrounds and experience levels. "The campus gives you a lot of opportunity to interact and collaborate with people you wouldn't normally get to interact with. From ice cream socials and food truck rodeos to community benefit events like Habitat for Humanity, there are tons of opportunities to meet new people," says Jeff. "Our associates are recognized for not only their accomplishments in their job, but for the impact they make in the community as well."
3. You'll have access to global resources
Being a global company allows our employees to have access to numerous resources and technologies that help them find success in their role. "Having the ability to pull in vendors, contractors and teams in other areas of the globe is fantastic."
4. MetLife's benefits make your life easier
We want to make sure our employees are supported not just at work but outside of the office as well. Through our competitive benefits packages, our employees and their families are able to live well. While he was making the transition to Cary, NC from Pennsylvania with his family, MetLife was able to provide Jeff with all the resources he was looking for: "Even things like free legal services and other benefits that other companies don't think of," says Jeff. "MetLife gave me the opportunity to move to Cary and provided support for my family and me. They really invest in their employees who they can see are making a difference."
5. With ever-changing technology, there are always opportunities to learn new skills
Today's world is going digital. At MetLife, we're constantly following tech and digital trends and always working towards leveraging technology to better serve our customers. When our technology evolves, so do our employees. "Our organization is always looking for new ways to incorporate emerging technologies. Applications like Salesforce and leveraging virtual technologies allow us to do things differently than we've ever done them before," says Jeff.
Join our team — explore career opportunities at MetLife today.