MetLife Technical University
MetLife Technical University (MTU) guides early-in-career professionals through a journey of honing essential skills, acquiring deeper technological knowledge and refining professional expertise to navigate a successful technology career with MetLife.
MTU is our program for rising university juniors and seniors and entry-level professionals that provides training and educational opportunities for emerging top talent. We offer two programs, the Internship Program or the Professional Program, in order to immerse participants in our business, people, and culture.
Career Tracks
The MetLife Tech University program offers a variety of career tracks:
Application Software Development
Business Analyst
Project Management
Data Science
Cybersecurity
Infrastructure/Network Engineering
Database Administration
Success Story: Kenan Barnes, Senior PMO Coordinator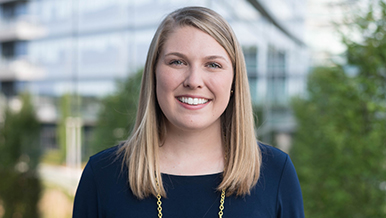 I started my journey with MetLife by joining the professional program which helps early-in-career professionals transition into their full-time roles at MetLife. I was part of the 7th cohort and was very thankful to have come in with other recent college graduates who were in a similar boat to me.
The program gave me the business and technical training that helped build my foundation at MetLife. I was able to learn the basics and how different sectors of the business interact with one another. The training I was provided was not only extremely helpful but I immediately transferred those skills and knowledge into my role. One of the highlights of my time in the program was the capstone project. My project was the blueprint for what my current full-time job, is which is reviewing projects and making sure each project is benefitting the company. When I joined my team, my team was already developing a service where we work with a variety of teams to make sure each project is giving the return on investment it deserves. I was able to review and assist with a project that one of our engineering teams was working on and the whole project was done by the time I had to present my capstone.